When it comes to insulation, there are a few options available to help you keep your home or business more comfortable and energy-efficient during extreme weather. Among these are batts or blankets, which are placed between studs or posts in a structure, then covered over with some type of hard wall surface, such as drywall or paneling. The materials available for these batts include mineral wool and fiberglass as the most common varieties.
A third option that is very popular is blown-in cellulose insulation. This type of insulation requires a blower that uses air pressure to push the material through a hose into an opening in the wall to place the insulation properly. But which of these there options is best for your situation? Here's a quick look at the benefits and drawbacks of all three types of insulation.
Mineral Wool Insulation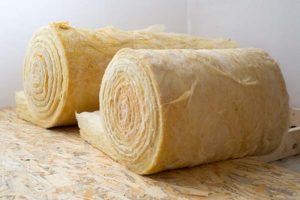 In many ways, mineral wool is a superior insulation product. It has a higher R-value per inch compared to fiberglass, about a 22-37% higher R-value. It contains 70% recycled material, making it a greener product than fiberglass at 20-30% recycled material.. With a density over three times that of fiberglass, mineral wool has superior sound-deadening properties. The stiffer batts don't tend to flop over as easily as fiberglass, making it easier to put in place, and they don't require staples or wire to keep them in place. It's hydrophobic, so it won't absorb water or encourage the growth of mold and mildew. Mineral wool is also very fire resistant and can act as a fire stop.
However, like many building materials, mineral wool also has its drawbacks. It tends to be more expensive than fiberglass, often between 25-50% higher in cost . Because it is more unusual, it's not available in as wide a range of sizes as fiberglass and is almost never available in a paper-faced format. Because it's denser, it's also heavier, which can make it more ungainly to handle during ceiling installations. Its dense nature requires the use of a serrated bread knife or wood saw to cut batts down to size, and it's very difficult to find in a loose-fill format.
Here's a quick overview of the R-value you can expect from different depths of mineral wool batting:
For 2×4" R13 to R15
For 2×6" R21 to R23
For 2×8" R30 to R32
For 2×10" R38
Rockwool Mineral Wool Insulation Options
Fiberglass Insulation
Fiberglass is much more commonly used, partially because of its affordability. It has a good R-value overall, even if it's not the best. Its popularity means that it's available in a wide range of sizes and with or without a paper facing. It is a somewhat green material, with 20-30% recycled content. It's lightweight and easy to install in a wide range of circumstances, often with just a tack nailer. Loose-fill options are widely available, allowing you to fill odd wall cavities or add insulation to your attic.
Fiberglass also has its downsides. Fiberglass can be compressed, causing it to lose R-value. When it gets wet, it can absorb water, causing it to lose R-value. Though it's a non-combustible material, it doesn't provide the level of fire block that mineral wool does. It doesn't have as high an R-value as mineral wool, which can be a problem in extreme climates with minimal wall depth. Because it has a lower overall density, it doesn't deaden excessive sound as well as mineral wool.
At a quick glance, here's what the R-value of different thicknesses of fiberglass batting work out to:
For 2×4" R11 to R15
For 2×6" R19 to R23
For 2×8" R25 to R31
For 2×10" R26 to R37
Cellulose Insulation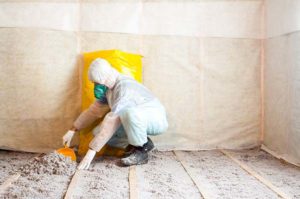 Cellulose insulation is commonly used in homes due to its low initial price point, but that may not make up the difference in added energy expenses over the years due to its lower R-value. However, for retrofit situations where you don't want to take apart an entire wall cavity to add batting, it provides a great middle ground to improve insulation value without extensive finishing work needing to be done in the process. Originally made from plant fiber, it now contains large quantities of recycled material, such as paper and cardboard that has been shredded down and mixed with mold- and fire-retardant agents to help provide a healthier indoor air environment and prevent fires from spreading.
However, it also tends to have issues with drafts, especially in wall cavities where the material can settle due to gravity over time, leaving open spaces with little to no insulation in place. This can be remedied by having the material topped off once settling has had time to occur, but it's an inconvenience to bear in mind. It also requires specialized equipment, specifically a blower, along with hosing to get the material where it needs to by, as compared to batts that are fitted into place or stapled with a staple gun that will often run under $20 to purchase. Fortunately, blower rentals are fairly common and easy to find, saving you the purchase price of this equipment.
Based on thickness, here's how the R-Value of freshly blown-in cellulose insulation come out:
For 2×4" R11
For 2×6" R17
For 2×8" R23
For 2×10" R30
Summary
By having a basic understanding of the differences between mineral wool, fiberglass and cellulose insulation, you can quickly determine which option is the best solution for your specific situation. If you're not certain or need help deciding, the experienced associates at Poulin Lumber are happy to help you make an informed decision. Please feel free to contact us today with any questions, for more information or to place an order for some of our high-quality building materials.